The Honourable Minister of Education (HME), Mallam Adamu Adamu, hereby invites interested and qualified Nigerians to participate in the 2020/2021 Nomination computer Based Test (CBT) for Nigerian Award Scholarships tenable in Nigeria for Public Tertiary Institution
Application Deadline: 24th January, 2021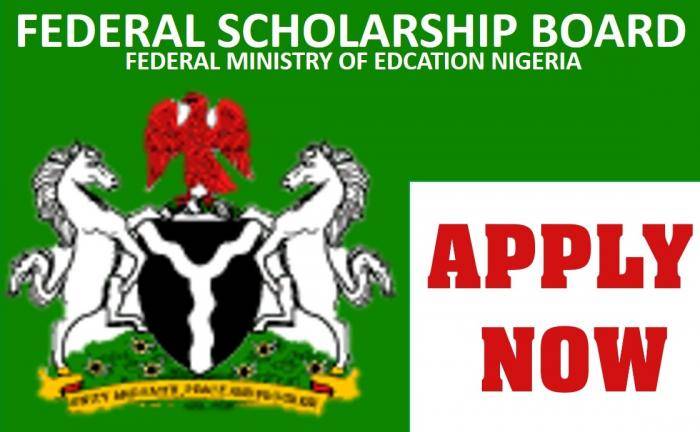 Eligible Countries: Nigeria
Type: Undergraduate & Postgraduate
Eligible Field of Studies:
Science and Technology
Medicine and Para-medicals
Education
Agriculture
Liberal Arts/Social/Management Sciences
Entrepreneurial Studies,
ICT
Environmental Sciences
Law
Eligibility:
Applicants for Postgraduate studies should possess a minimum of first degree with Second Class Honours Upper Division. Applicant must be registered Full-Time students of Federal or State Universities. All other applicants (UG, HND & NCE) must be registered full-time students in their second year or above in Federal or State Universities, Polytechnics, Monotechnics and Colleges of Education. All undergraduate Scholarship applicants (Physically challenged inclusive) must have at least 4.0 Cumulative Grade Points Aggregate (CGPA) on a five (5) point scale or its equivalents or 5.0 on a 7 point scale.
All NCE and HND applicants must have a CGPA of 3.5 and above on a scale of 4.0 IMPORTANT INFORMATION: ✓ The scholarship is tenable in Nigeria and takes effect from the beginning of the academic session.
✓ It shall not be held at the same time with another Award nor for part-time studies.
Application Process: All qualified candidates are advised to:
Visit Federal Ministry of Education's website www.education.gov.ng and click on Federal Scholarship Board ICON on the home page
Read Guidelines and then Complete the Application Form online
Print the Examination slip.
Double Entries will be disqualified!
Required documents:
Letter of Admission to the Institution
Current Course Registration Form
CGPA results of year 1, 2, 3, etc.
Current School's Identity Card
State/ Local Government indigene certificate
NOTE: Come with one set of completed online printed form at the venue of the interviews as
scheduled below:
2020/2021 FSB COMPUTER BASED TEST VENUES AND DATES
S/N Zone State Venue 1 NORTH – WEST Sokoto
Kano Sokoto
Kano 2 NORTH – EAST Adamawa
Gombe Yola
Gombe 3 NORTH CENTRAL FCT
Kogi Bwari
Lokoja 4 SOUTH – WEST Oyo
Ondo Ibadan Akure 5 SOUTH – SOUTH Delta
Rivers Asaba
P/Harcourt 6 SOUTH – EAST Enugu
Imo Enugu
Owerri
GENERAL NOTICE: During the application, candidates are expected to indicate the following:

i) Candidates are advised to choose Computer Based Test Centre (CBT) very close to them;

OFFICIAL PHONE NUMBERS/E-MAIL:

i. Nigerian Award: 09133449200 / 09154573973

ii. fsb@education.gov.ng For further Technical/Apps inquires please call: 08055581004

PLEASE NOTE THAT THIS PARTICULAR APPLICATION DOES NOT ATTRACT ANY PROCESSING FEE. THEREFORE, BEWARE OF FRAUDSTERS!

Visit The Official Website For More Information

Follow us on Social Media