Posted by
Dende
24th November, 2021 | Comments
This is to inform all candidates that the process of registering candidates for 2021/2022 admission screening exercise has commenced in Akwa Ibom State Polytechnic Ikot Osurua.
ELIGIBILITY CRITIERIA: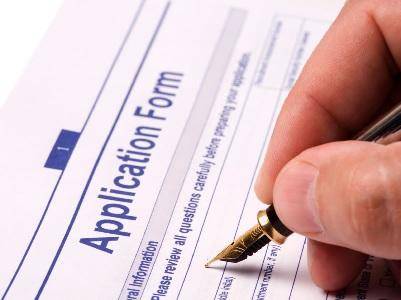 To qualify for the screening exercise, candidates must have Chosen Akwa ibom State Polytechnic, Ikot Osurua as their FIRST OR SECOND CHOICE.
Candidates must have scored at least 100 in the 2021 UTME.
AVAILABLE PROGRAMMES
ACCOUNTANCY
ARCHITECTURL TECHNOLOGY
BANKING & FINANCE
BUILDING TECHNOLOGY
BUSINESS ADMINISTRATION AND MANAGEMENT
CIVIL ENGINEERING
COMPUTER SCIENCE
COMPUTER ENGINEERING TECHNOLOGY
ELECTRICAL/ELECTRONIC ENGINEERING
ESTATE MANAGEMENT AND VALUATION
MASS COMMUNICATION
MARKETING
OFFICE TECHNOLOGY AND MANAGEMENT
QUANTITY SURVEYING
SCIENCE LABORATORY TECHNOLOGY
STATISTICS
SURVEYING AND GEO-INFORMATICS
PUBLIC ADMINISTRATION
URBAN AND REGIONAL PLANNING
Interested Candidates for Computer Engineering must have taken the following subject combinations in 2021 UTME; Mathematics, English, Physics and Chemistry.
APPLICATION PROCEDURE
Candidates should visit the school portal https://portal.akwaibompoly.edu.ng/ click online application, then generate an invoice (RRR number) with the following details:
JAMB REG NUMBER
PHONE NUMBER
NAME
Candidates should go to any commercial Bank in Nigeria to purchase an electronic application pin of ₦2000 (inclusive of bank and other charge) for the screening fee.
Using the pin, visit https:www.akwaibompoly.edu.ng to fill and submit the application form. Download and print the acknowledgement slip as evidence of registration.
Candidates are strongly advised to visit JAMP portal and register for Part Time Admission into the Akwa Ibom state polytechnic Ikot Osurua
REQUIRED DOCUMENTS FOR THE SCREENING EXERCISE
Candidates should upload the following document to Akwa Ibom State Polytechnic portal:
Photocopies of JAMB slip showing their photographs
JAMB online result
Other credentials
Upload WEAC AND /or NECO result(s) into the Akwa ibom State Polytechnic Portal
Evidence of registration with JAMB for Part Time Admission into Akwa ibom State Polytechnic
N/B the 2021/2022 UTME screening exercise shall be in person. The result of the screening exercise shall be published in Akwa Ibom State polytechnic portal.

CLOSING Date: 15th December 2021

Dr(Mrs) Mary Ndah, MNIM
Registrar

Follow us on Social Media