A student of the Rivers State University identified as Woko Joan took to a group on Facebook to share photos of the food she bought from a vendor.
According to Joan, the food contained rusted zinc particles and she had already consumed most part of the food before seeing the particles.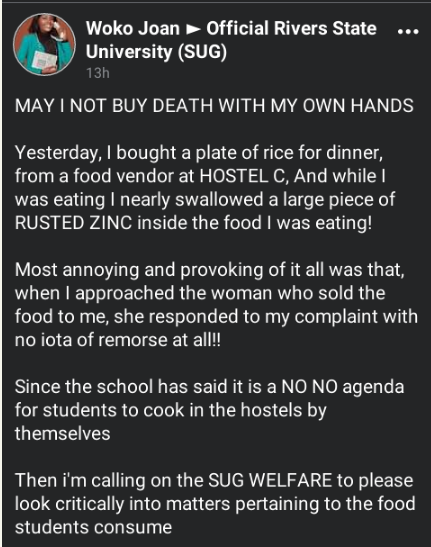 Other students in the group also shared similar experiences with the quality of fast food they buy from vendors who operate in the school.