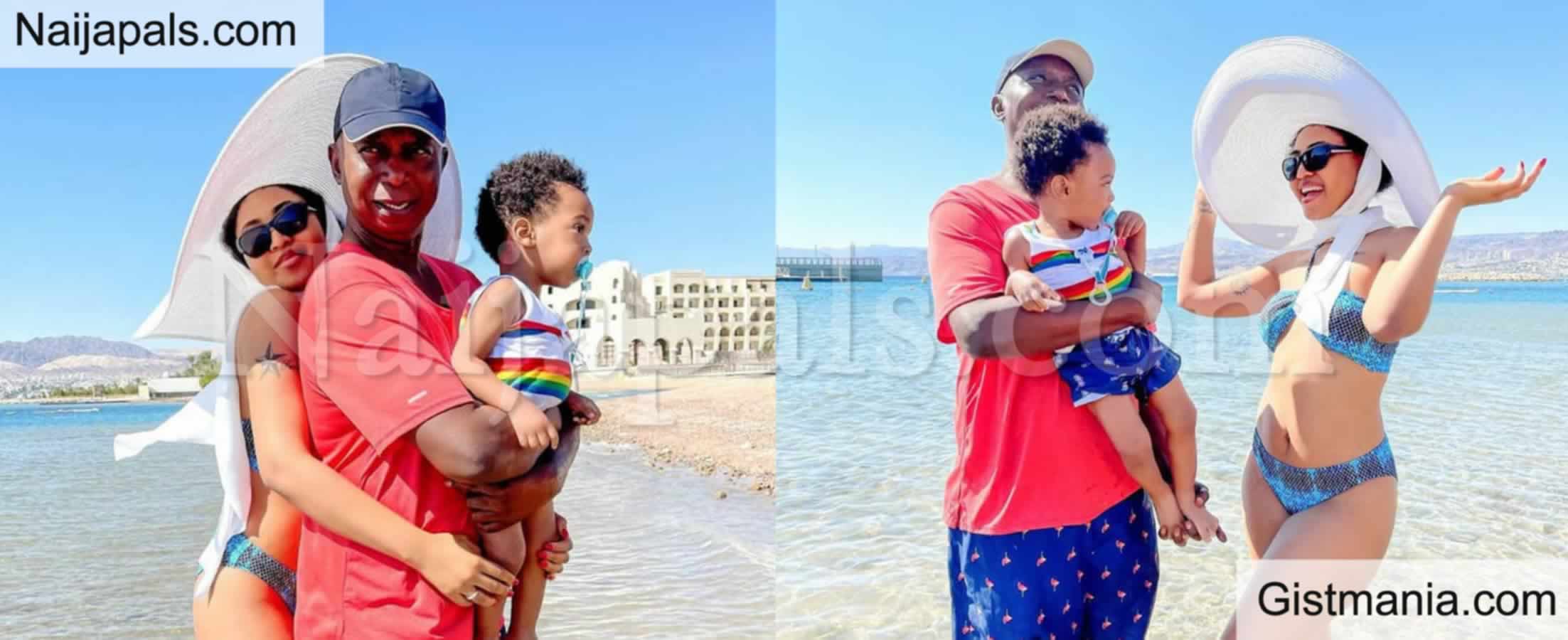 Actress Regina Daniels on Tuesday, December 21 celebrated her husband Ned Nwoko on the latter's birthday.
The 21-year-old shared photos of herself, her husband and their son Munir on Instagram.
Appreciating her husband, the actress wrote: "I'd prefer to call him Nature…In whom there's so much to take from, and enough to learn from. If there'd be a synonymous word to describe a great soul such as yours then it should be Nature! Nature is beautiful at all time! Favorable to us and difficult on us sometimes.
"I guess that's why it's called nature! your love towards us cannot be measured!! Thank you for all you do, for always going extra mile to see smiles on our faces ….We appreciate you always and love you. Happy birthday Baby."
Fellow celebrities and fans wished Nwoko a happy birthday in the comment section of the post.
Celebrating his wife's birthday in October, the billionaire shared a photo of Regina on Instagram with a goodwill message to her.
"Beginning of a new decade with so much hope, expectations and grandeur. I know you are looking forward to the future with so much fanfare I love you and wish you the very best as always," he wrote.
Their son Munir who clocked one on June 29 was also celebrated by the couple.
"On this day 1yr ago I was blessed with the most precious gift I could ever ask for my son, my first child, my jewel, my pride, my most adorable, my blessing, my fruit…you are my all in one blessing MUNIR," Regina wrote in one post.
Regina also took out time to pray for her son in another post, "You shall be a voice to the voiceless, a pride to your parents, your generation and the world at large. No man or woman born of a woman will hurt you. You shall be a strong pillar in NED NWOKO's dynasty. You shall make your parents proud."
Ned Nwoko recently confirmed that his marriage to his Moroccan wife Laila Charani has ended.
In a statement shared on Instagram on December 8, Laila was accused of cheating on Ned. The man also claimed she neglected and beat up her children during their vacation in London.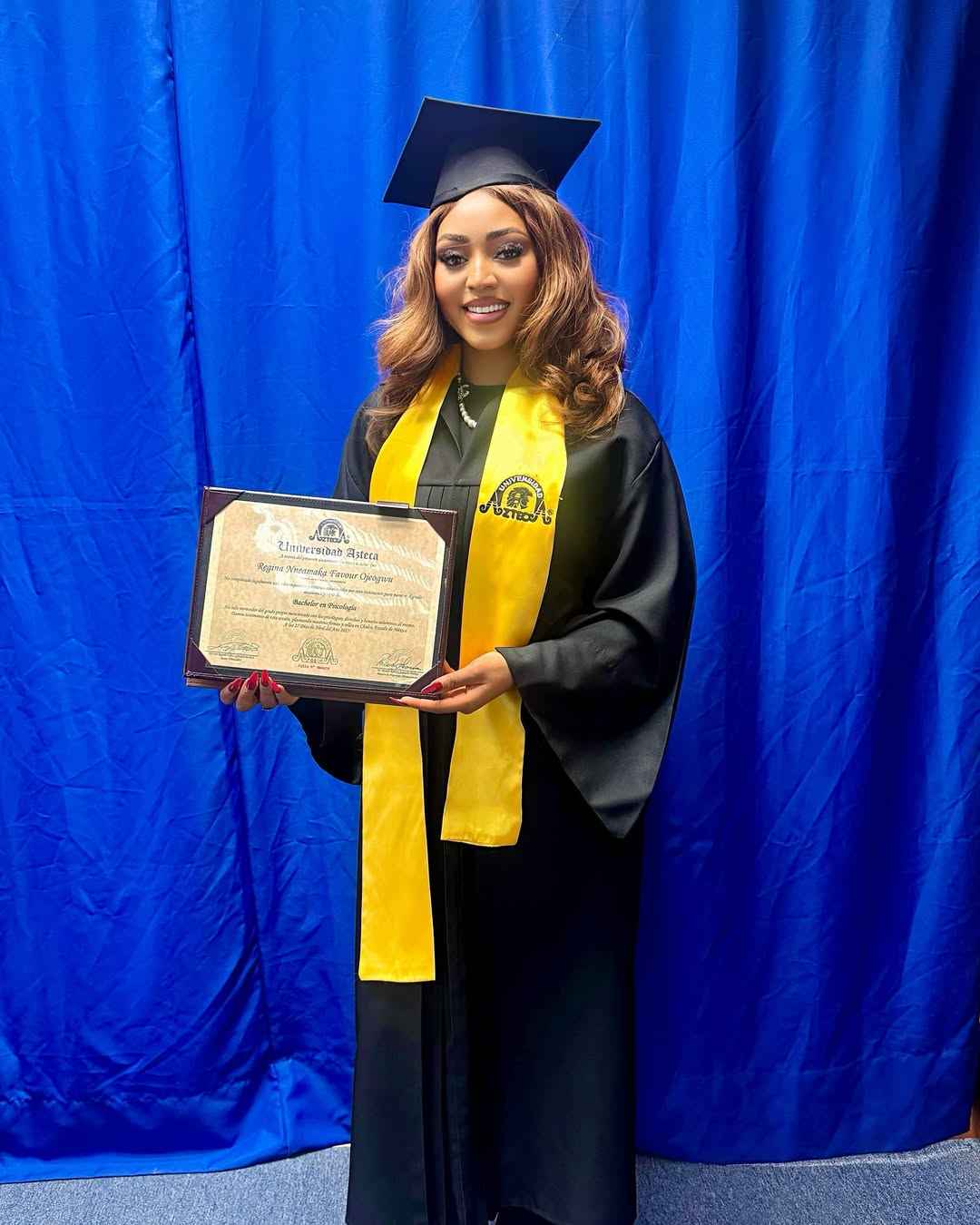 Follow us on Social Media