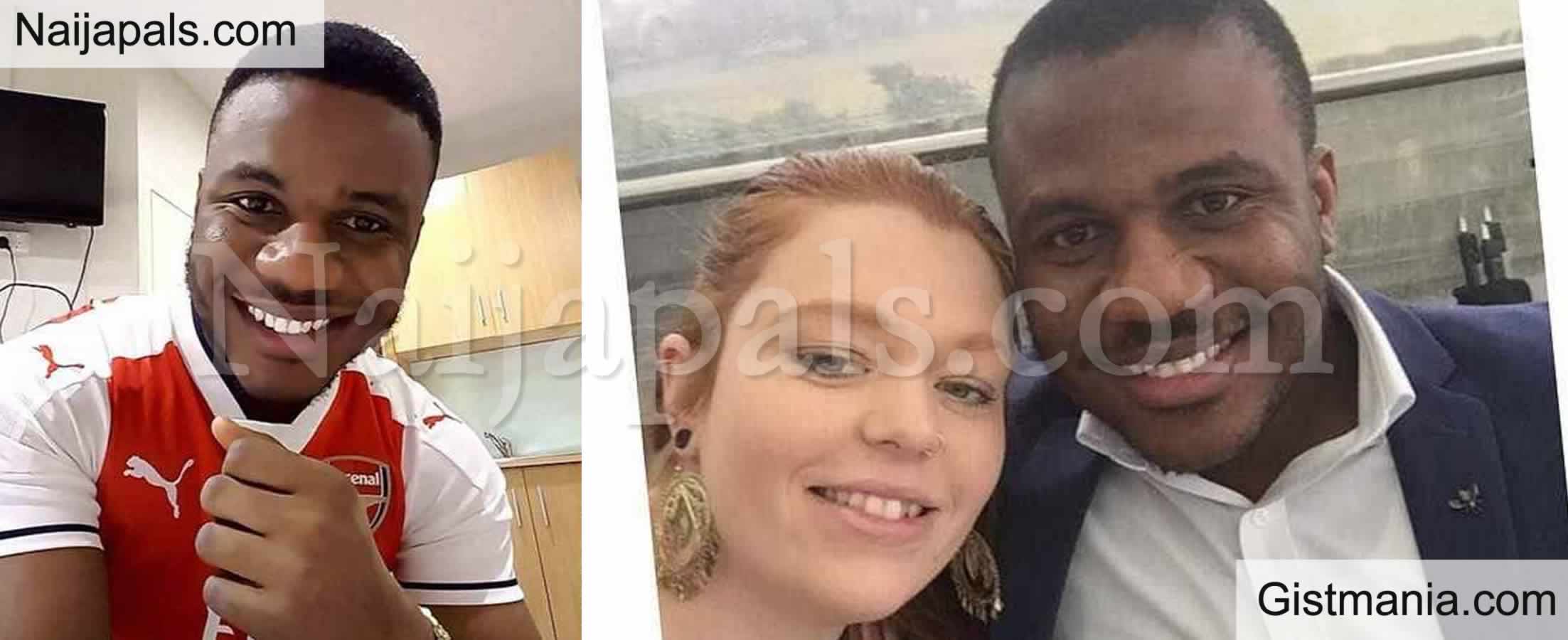 Stanley Obi, a 33-year-old father-of-three, who was rushed to the hospital in Australia after his ex-girlfriend stormed his home and set him [email protected], is d#ad.
He was rushed to hospital with burns to 90 per cent of his body after his former partner, Sarah Mudge, 30, allegedly doused him with petrol and set him on f!re.
The unfortunate incident occurred at a home in New Beith around 3am on Thursday. Fortunately, Mr Obi's new girlfriend, 30, escaped with burns to her airway along with all three children — aged five, three and two.
Queensland Police confirmed that Obi succumbed to his injuries and sadly d!ed just after 10.00pm last night, DailyMail reports.
In the past year the pair took out domestic vi#lence orders against each other, legal sources have told ABC News.
Mr Obi was a care manager for the Aveo Group's Newstead retirement community in Brisbane. He bought the Logan property in 2019 and built the house where he has lived for the past several months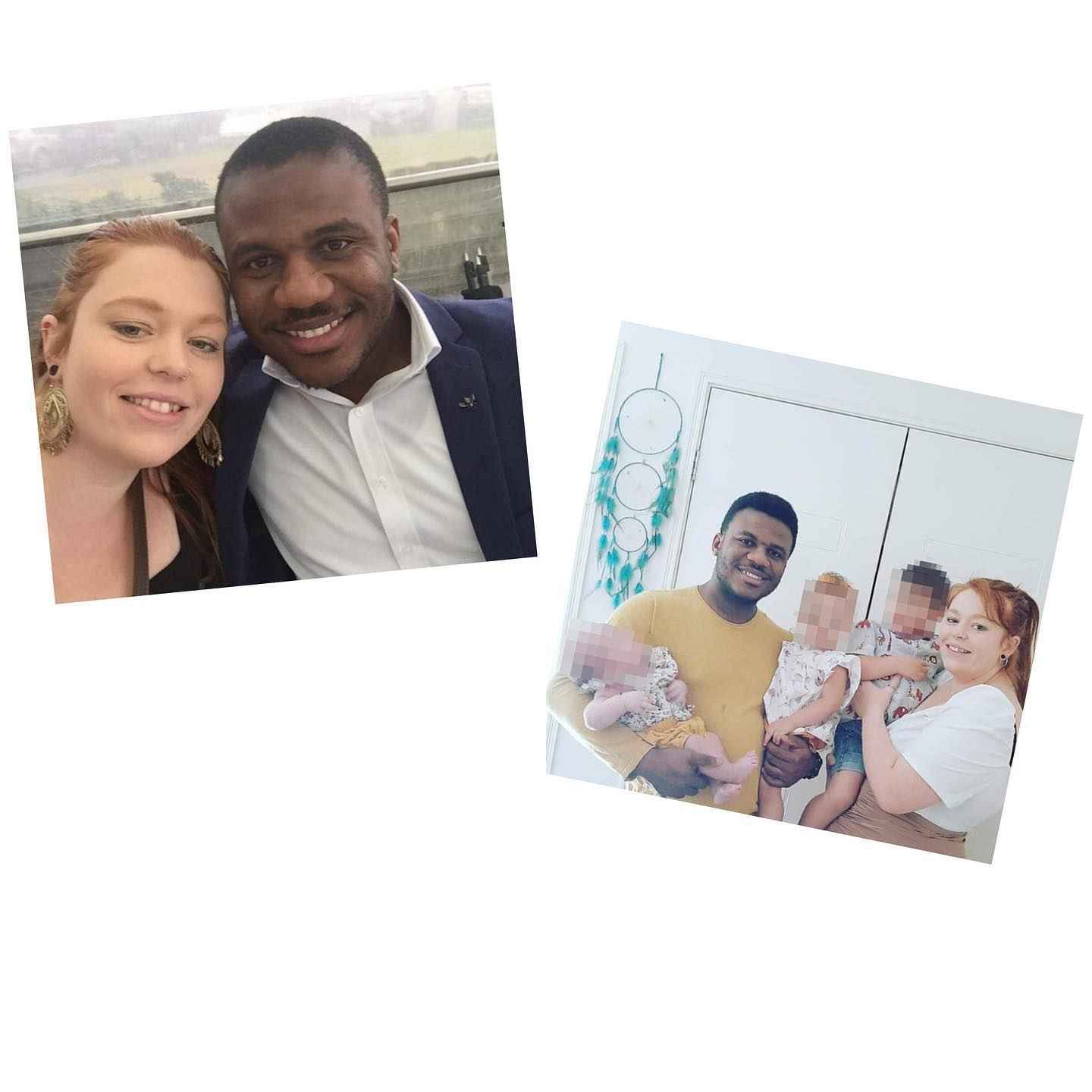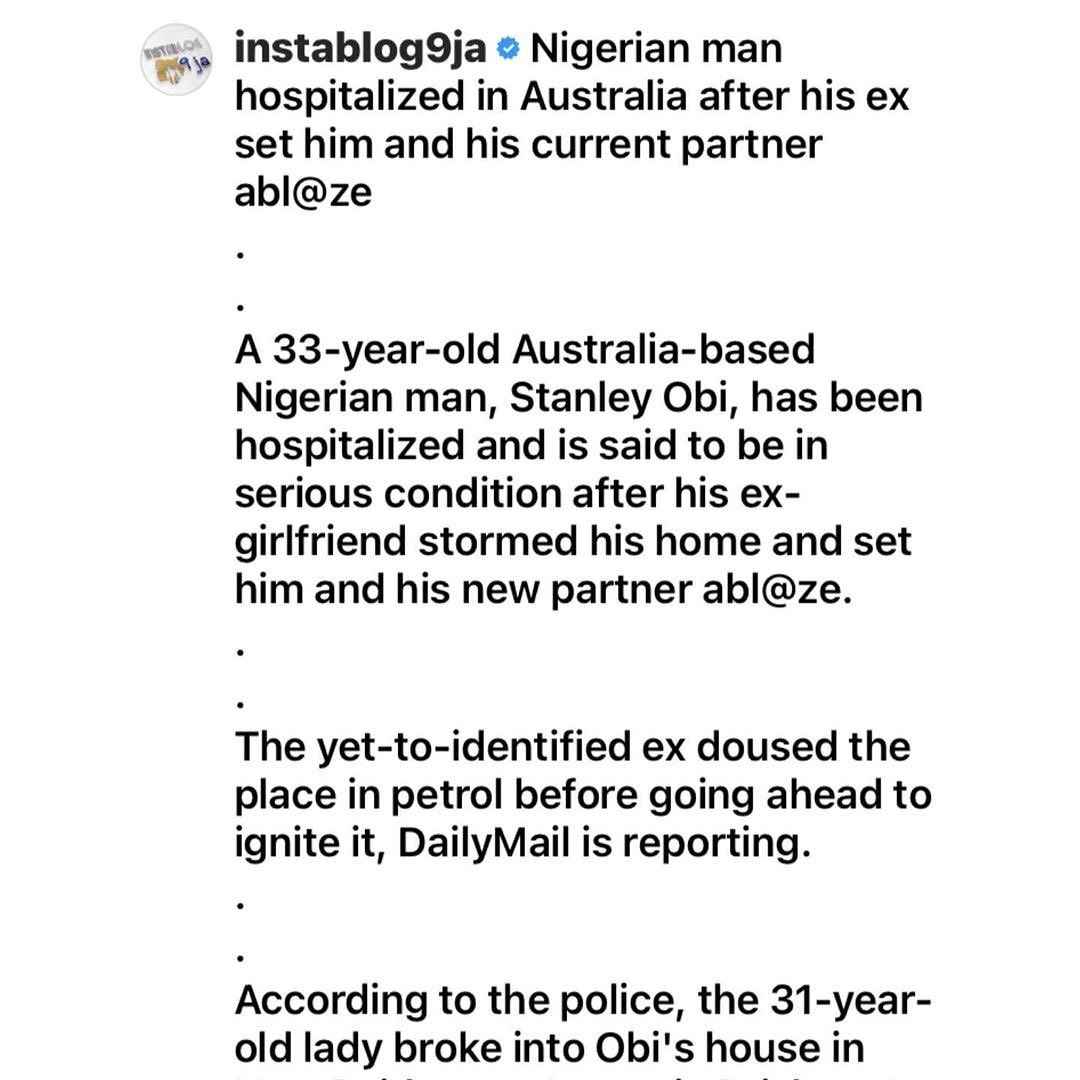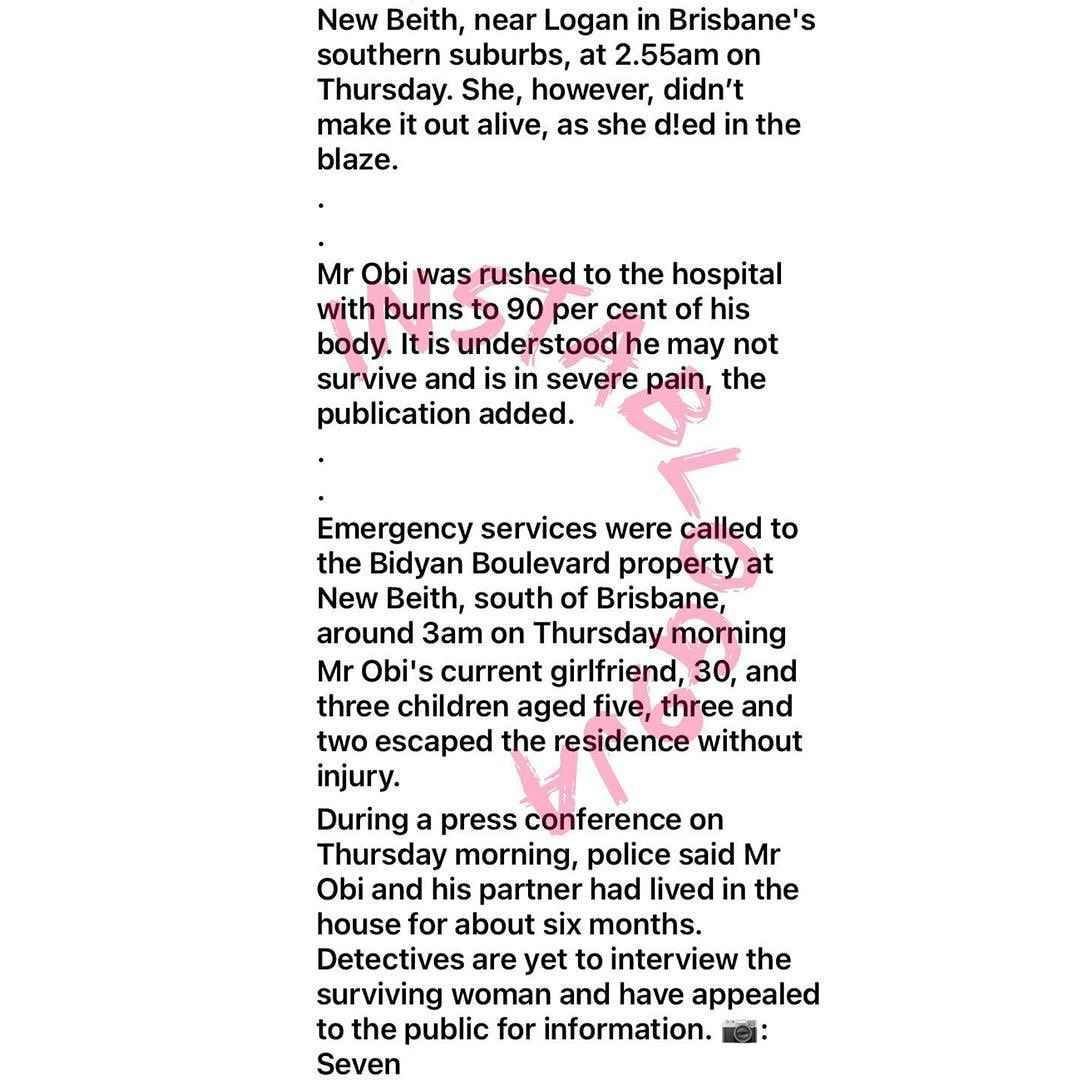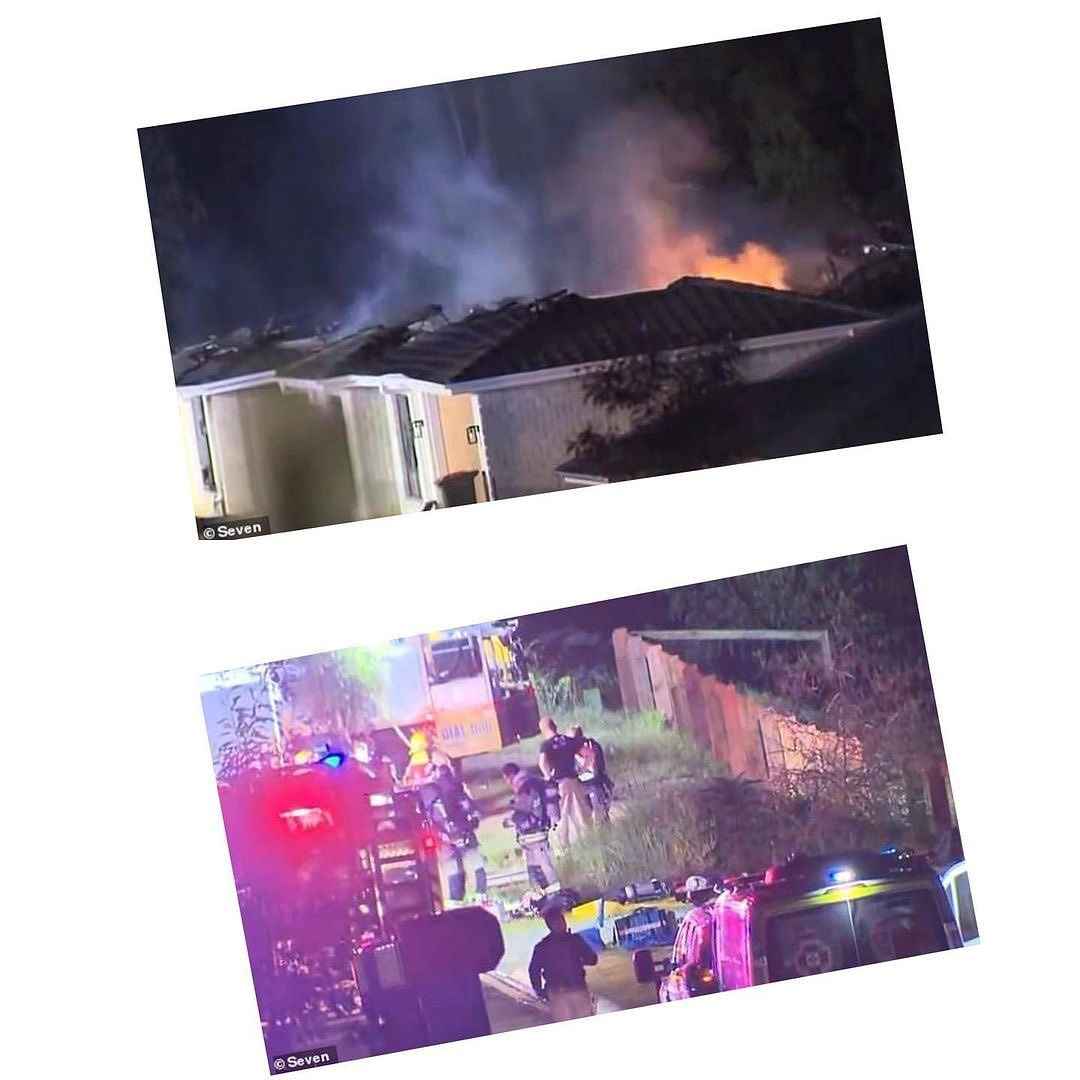 Follow us on Social Media