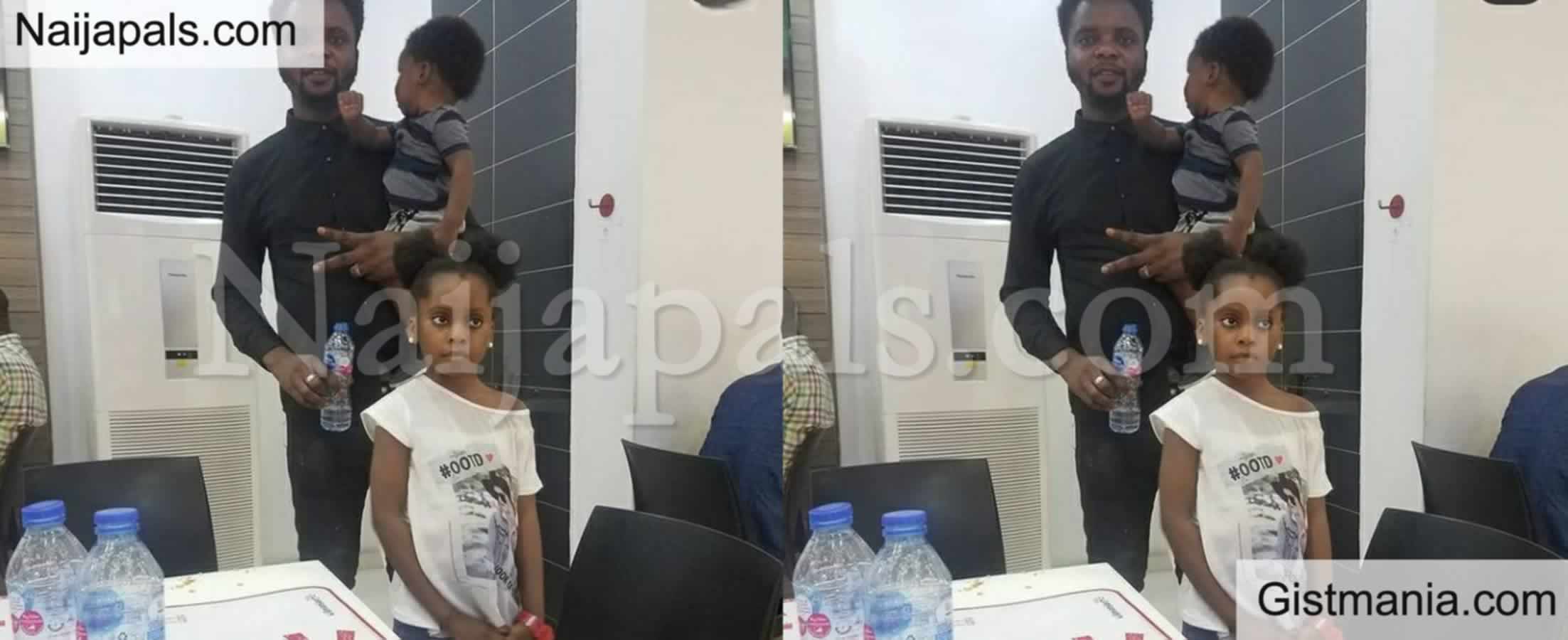 Music producer, Champagne Beatz has reacted after being accused of lying about the paternity of his children to evade his fatherly responsibilities.
It can be recalled that the man took to social media on Tuesday, March 8, to publicly announce that he is not the biological father of his three children.
He accused his partner of having affairs with different men while they were still together, and disclosed that he recently discovered that his children are not his.However, a woman claiming to be his partner's sister, came out to lambaste him for making assumptions about his children's paternity when he said he was not ready to conduct a DNA test. She also accused him of using his false claims as an excuse to avoid taking responsibility for the children.
Reacting to this, Champagne took to social media to insist that the children are not his, and challenged his estranged partner to present the children for an open DNA test that would be supervised by the government or an NGO.
He also shared a message he received from his partner's sister where she described him as an "infertile man".
He wrote on his Instastories on Wednesday March 9,
"Marian, I challenge your sister to bring the children out for an open DNA..She doesn't need to run away with the kids.
I'll pay for it..Let the Government or an NGO run it.Let's who's lying."
---
I specialize in investigative reportage across several subject matter and sectors but mainly focus on metro events and investigation. Do leave your thoughts and opinion on my reports to let me know what you think about them. Thank you

Posted: at 9-03-2022 04:08 PM (2 hrs ago) | Hero

Follow us on Social Media