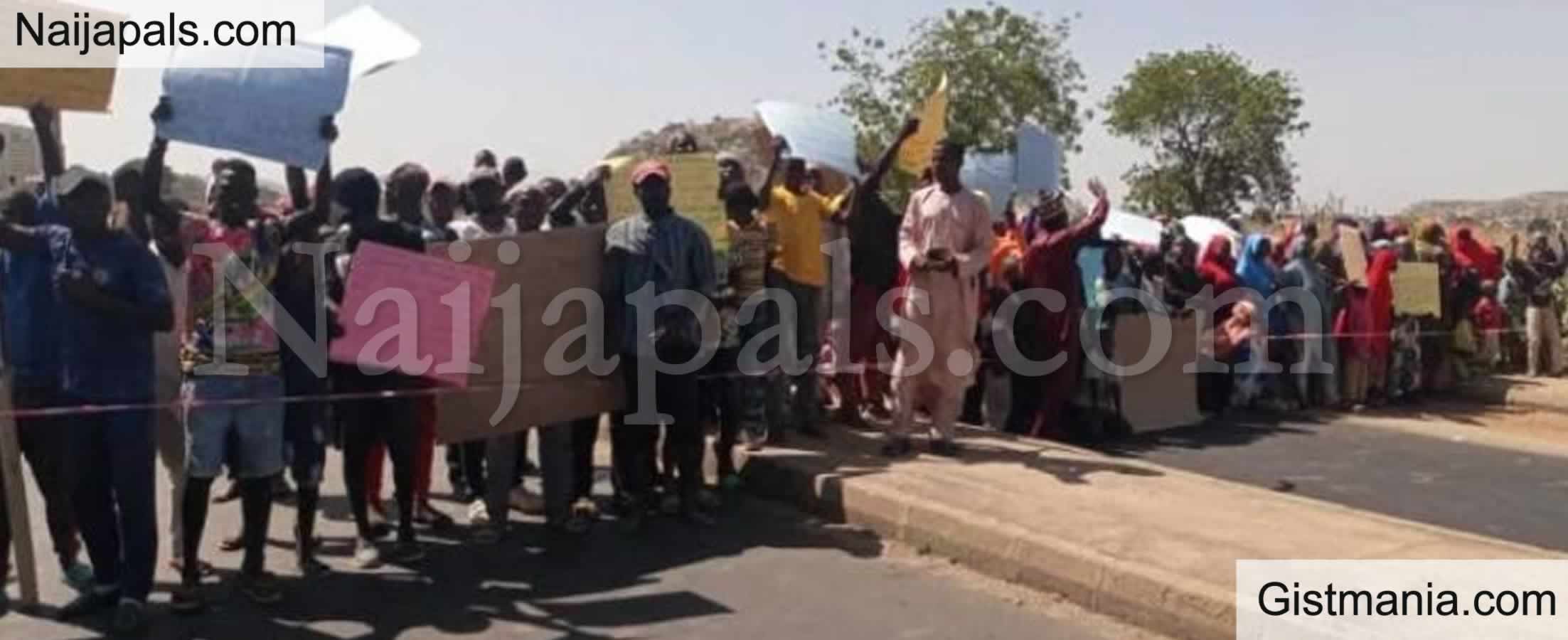 A young woman, on Tuesday, forcefully grabbed the microphone from another lady as the latter urged the assembly of women to "praise" Ibijoke Sanwoolu, the First Lady of Lagos State during a protest.
Recall that on Tuesday, the world marked International Women's Day (IWD) yesterday with the theme, "Gender Equality Today for a Sustainable Tomorrow."
Women in all parts of the country including Lagos State came out en masse to protest the National Assembly's rejection of some bills seeking gender equality in the country.
Among the rejected bills were those seeking to reserve special seats for women at the National and State Houses of Assembly, provide for affirmative action for women in political party administration, and grant citizenship to foreign-born husbands of a Nigerian woman.
The women marched from the state Secretariat to the House of Assembly in Alausa, Ikeja, not only with regards to the Gender Bills but also to protest the murder of Oluwabamise Ayanwole, a 22-year-old lady who got missing after boarding a BRT bus in Lagos.
Meanwhile, during the rally, one of them said, "Great Nigerian women, this our song, we must know it. Of course we have our Excellency in our midst. I want us to take that song again, we're celebrating her Excellency, we're celebrating all the women here today."
A young lady came out of the crowd screaming "No!" as she approached the speaker and eventually took the microphone from her.
Others staying by, queried her identity, including a female police officer, as she was eventually led away from the scene of the protest.
[html]
Today at Alausa, a brave lady collected the microphone from the Nigerian women's president for praising Lagos State Governor's wife Instead of mourning the death of Oluwabamise Toyosi Ayanwole

#IDW2022 #JusticeForBamise pic.twitter.com/lGWUYWHxba

— ¶VIRAL REALTOR ™
Follow us on Social Media